Fabio Lattanzi Antinori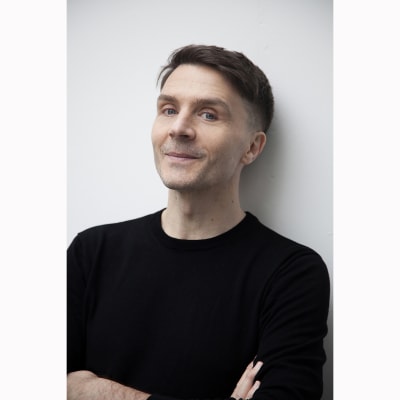 Hakkında
Heykel, baskı, metin, ses ve etkileşimli yerleştirmeler dahil olmak üzere çeşitli medyumlarla çalışan Fabio Lattanzi Antinori'nin yapıtları güç, inanç ve gerçeklik algısı kavramlarının toplum genelinde şekillenme ve paylaşılma süreçlerini anlamaya çalışır. Antinori özellikle veri anlatıları ve dijital teknolojinin yönetimi ve bunun toplumların geleceğini nasıl şekillendirdiği ile ilgilenir. Çalışmaları, gerçekliğin doğası etrafında işbirlikçi, edinilmiş ve paylaşılmış inançlardan ve sonuç oldukları toplumun genelini düzenleyen ahlaki yükümlülüklerden esinlenmektedir. Çalışma süreçleri sıklıkla
işbirliği ve araştırmaya dayalıdır. Şu ana kadar beraber çalıştığı kişiler arasında mühendisler, tasarımcılar, İngiltere'den ve Çin'den opera sanatçıları, veri analistleri, parfüm uzmanları, ekonomistler, finansal astrologlar ve falcılar bulunmaktadır.2013'te Londra'daki Goldsmiths Üniversite'sinden Computational Studio Arts yüksek lisansından derece ile mezun olmuştur.
Fabio Lattanzi Antinori (d. 1971, Roma), Londra'da yaşıyor ve çalışıyor.
Seçili sergileri arasında; The Cost of Your Words, Queen Elizabeth Olympic Park, Londra, İngiltere (2020 - Temmuz); First Plinth Award, Royal Society of Sculptors, Londra, İngiltere (duo, 2020 – gelecek sergi) Future of Today: De Ja Vu, Iris Long küratörlüğünde, Today Art Museum, Beijing, Çin (2019); Deep Feeling: AI and Emotions, Petach Tikva Museum of Art, Petach-Tikva, İsrail (2019); Don't Be Evil, Kanal-Centre Pompidou, Brüksel, Belçika (2019), Two Pillars and Seven Letters (duo), Mirim Chu ile, SeMA Seoul Museum of Art, Seoul, Güney Kore (2018); Artificially Intelligent, Irini Papadimitriou küratörlüğünde, Victoria & Albert Museum, Londra, İngiltere (2018); Hooked: When Want Becomes Need, Science Gallery Londra, İngiltere (2018); The Perfume Shop: Olfactory Art at The Ryder Projects, Londra, İngiltere (2018); Sound and Matter in Design, Design Museum Holon, Holon, İsrail (2017); Patterns of Influence, Galerie Für Gegenwartskunst, Freiburg, Almanya (2017); Fortune Tellers, MoCA - Museum of Contemporary Art, Şangay, Çin (2016); Hangzhou Triennial of Fiber Art, Zhejiang Art Museum, Zhejiang, Çin (2016); Heaven is a place where nothing ever happens, Pi Artworks Londra, İngiltere (2015), Kaunas Biennial 10 th Anniversary: Networked Encounters, Kaunas, Litvanya (2015) ve The Scientific Skin, MAK - Museum of Applied Arts, Viyana, Avusturya (2013) yer almaktadır.
Seçili ödülleri ve rezidansları arasında; Lucas Artists Fellowship, Montalvo Arts Center, Kaliforniya, ABD (2019) ve First Plinth Public Art, Royal Society of Sculptors, Londra, İngiltere (2019) bulunmaktadır. MMCA International Artist in Residence Program, Seoul, Güney Kore (2018) rezidans programına seçilmiştir. Çalışmaları Italian Cultural Institute, British Korean Society (2018), the A-N Bursary for Extraordinary and Inspirational Research (2016), British Council (2016) ve Arts Council (2015) tarafından desteklenmektedir. MMCA – National Museum of Modern and Contemporary Art, Seoul; University of Leeds; Goldsmiths University of London; Kaunas Biennial; University of the Arts London ve the Victoria's Albert Museum kurumlarında konuşmalar gerçekleştirmiştir. Eserlerinin yer aldığı seçili kamu koleksiyonları arasında; SeMA Seoul Museum of Art, Seoul, Güney Kore; MMCA National Museum of Modern and Contemporary Art Seoul, Güney Kore ve Victoria 's Albert Museum, Londra bulunmaktadır.
Fabio Lattanzi Antinori

LED matrices and video animation - micro controllers - extruded aluminium - electronics - financial news data

161x13.5x70

Pi Artworks

İncele