Kemal Seyhan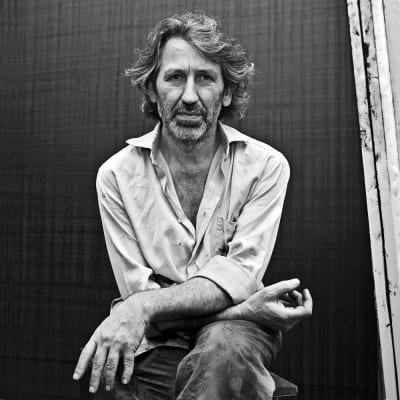 About
Kemal Seyhan, b.1960, Turkey, lives and works in Vienna and Istanbul. 
Selected exhibitions include; Untitled – Poetics of Inner Space (solo), Pi Artworks Istanbul, Turkey (2018); Syntax (solo), Osthaus Museum Hagen, Hagen, Germany (2017); Freundschaftsspiel Istanbul:Freiburg, Museum für Neue Kunst Freiburg, Freiburg, Germany (2016); Ondas Negras (solo), GPLSpaceVI, Vienna, Austria (2015); 41 Meter (solo), Zorlu Center, Istanbul, Turkey (2013); Sieben Grengange, House Wittgenstein, Vienna, Austria (2011); Kemal Seyhan (solo), Cora Holzl Gallery, Dusseldorf, Germany (2010). 
Selected collections including his work; The Tyrolean State Museum Ferdinandeum, Innsbruck, Austria; Arch Driend Collection, Vienna, Austria; Die Roland Madesta, Nurnberg, Austria; Istanbul Modern Museum, Istanbul, Turkey and Museum Evliyagil, Ankara, Turkey.
Kemal Seyhan

Lead Sculpture

38x28x2 cm

Pi Artworks

Details